Increase Your Luton Property Value With Our Quality Slate Roofing
One way to add value to your Luton property is to install durable slate roofing with classic design. Luton Homeowners with slate roofs have over the years learned to appreciate its durability and classic look. A1 Roofing Luton is here for you if you need advice and assistance with this amazing roofing option. If you are looking for a slate roofing company in Luton that you can rely on to provide a quality product and professional service, A1 Roofing Luton roofing technicians and service personnel will strive to meet, if not exceed your expectations. A1 Roofing Luton assure our clients in Luton that not only will they benefit from the over 10 years of roofing experience of our company, the roofing technicians that will work on their property are fully licensed and accredited. A1 Roofing Luton have full insurance, use quality materials, and our workers are updated with the latest techniques in the industry in order guarantee customer satisfaction. A1 Roofing Luton offer this level of customer satisfaction at competitive prices.
Our Guarantee
---
Free site visit and survey
No hidden costs
British standards compliant
Fully Insured
Clean and efficient
Professional workmanship
Longevity
Ask our long-term customers at A1 Roofing Luton and they will attest that A1 Roofing Luton gives the best value in town. In terms of long lasting value, slate is a class of its own compared to other roofing materials. It can last as long as a century, which is by and large double the longevity of other roof types. These other roofing materials dont come with a guarantee of 100 years like slate roofs do. If you are not planning to sell your home in Luton, this is a good option for a roof. Mold and fungus dont grow on its surface as well, which limits the need for frequent cleaning or maintenance.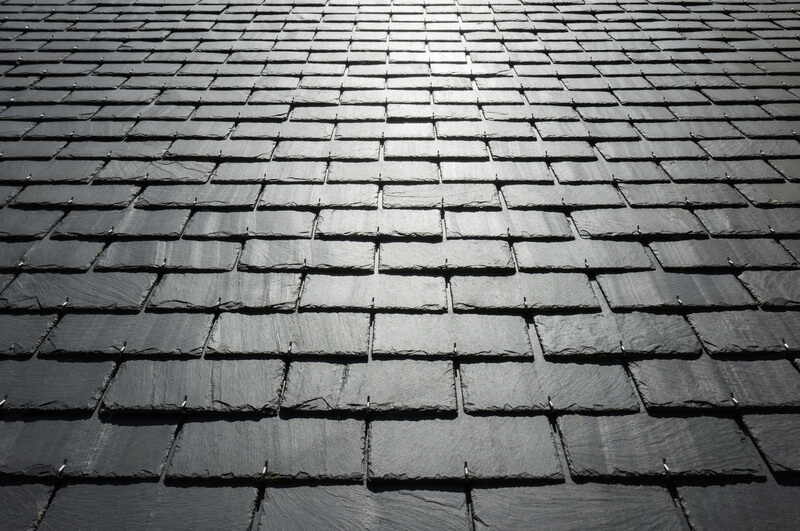 If youre based in Luton and will like to know more about our slate roofing solutions, call our friendly and helpful customer care agents on 01582 932126 now. Feel free to ask for any advice on our A1 Roofing Luton products and services, as well as a free quote at no obligation.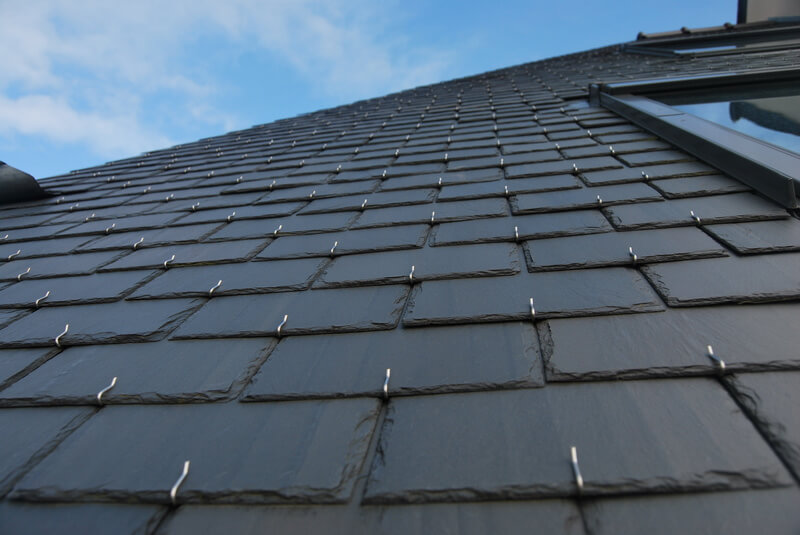 Why Slate Roofing Is The Best Thing You Can Do For Your Home In Luton
There are those who would say that slate are heavy and can easily break, as well as cause roofing issues. While these points are valid, these are easily addressed when your roofing company has both technical expertise and solid experience in installation of slate roofs. With highly skilled roofing experts and with the aid of the latest in industry technology, A1 Roofing Luton can take on these challenges so that customers will benefit from installing slate roofs.
What makes slate roofs attractive is their natural elegance. When the A1 Roofing Luton installation is done with high level of craftsmanship by roofing specialists, they perfectly complement a property of any architectural design or style. You can personalise your slate roof according to your design preference with the variety of colour and texture choices available. It is possible as well to personalise the design further by shaping the slate shingles according to your desired thickness and size. Regardless of the age of the property in Luton, slate roofing retains its distinctive appeal.
Do You Need Help ?
Call Us Now On
Top Quality Free Pre-installation Roofing Survey For Luton Residents
Your current roof will undergo a thorough inspection in order for A1 Roofing Luton to properly assess your propertys roofing needs prior to commencing with the installation of the new slate roofing system. This is the best way for A1 Roofing Luton to bring out the aesthetic qualities of your home through the help of a new slate roof.
Low-impact Roofing System
Slates long lifespan means it is good for the environment. Unlike other roofing materials, slate does not require replacements every one or two decades and so do not constitute a construction waste that fills up the shrinking earth space.
Increased Luton Property Value
Property value naturally increases in Luton with slate proofing due to its durability and the added bonus of making the property more pleasing to the eye. Call one of our warm and helpful customer service representatives today on 01582 932126 for a free, no obligation quote.
Minimal Repair And Maintenance Costs
Slate has the natural toughness of most stones, as well as their water-proof and fire-proof qualities. It therefore offers better protection against the elements, as well as in the event of a fire outbreak.
All Types of Roofing Work Undertaken
Do You Need Help ?
Call Us Now On
Luton Slate Roofing Solutions From A1 Roofing Luton
A1 Roofing Luton give our customers a variety of slate roofing solutions. A1 Roofing Luton can source and utilise recycled slate tiles to reduce costs for A1 Roofing Luton customers as well as lessen the impact on the environment. If recycled slates are not available for some reason, A1 Roofing Luton have numerous sources globally for the procurement of new slates. For your Luton slate roofing needs, A1 Roofing Luton are here to help with quality slate products and efficient roofing specialists. Contact a A1 Roofing Luton customer care representative at 01582 932126 for a free price quote with no obligation on slate roofing services.